Description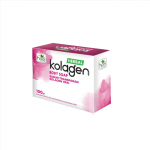 Honey soap is used for health care and as a cosmetic ingredient. HNI Honey Soap with honey content, cleanses the skin of the body as well as moisturizes, so the skin becomes clean, feels soft and looks more radiant every day.
COMPOSITION:
Aqua, Cocos nucifera oil, Olea europaea fruit oil, Stearic acid, Glycerin, Propylene glycol, Sucrose, Sodium hydroxide, Honey, Perfume, Citric acid, BHT.
USAGE:
Use Honey Soap for every bath, for more perfect results.
save RM1 and earn 3 PV (Point Value) by becoming an HNI agent
Please note that after submitting your entries you will be prompted to the new membership registration payment page