Description
SoundLink BTE Hearing Aids Clip
This product comes with modern and contemporary design and colors to suit all tastes. On top of that, it has high quality finishing to last longer. SoundLink clips are compatible with all BTE sizes and models and offers a great protection against hearing aids dropping.   
Below you can find usage instructions.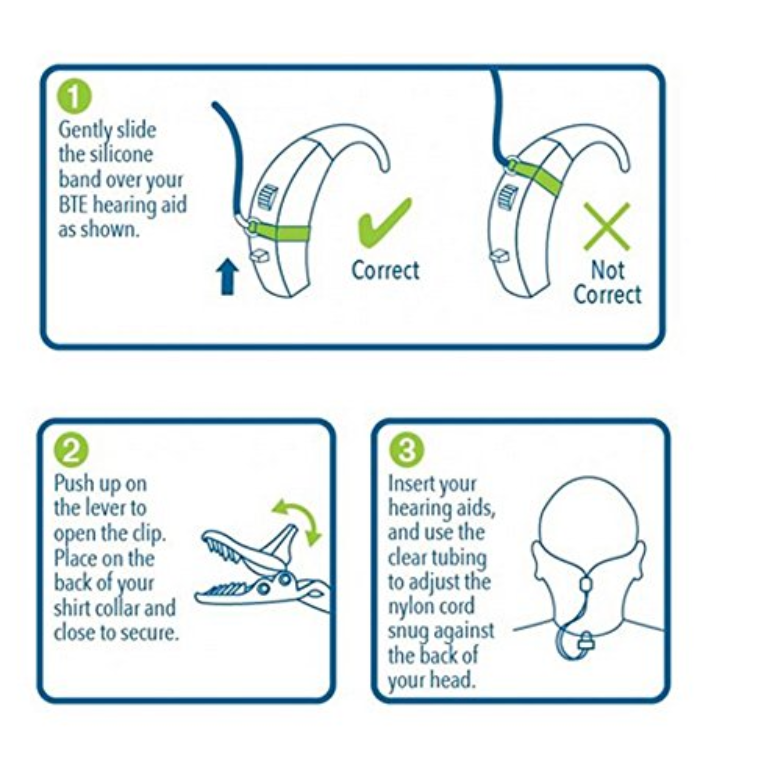 These clips come in twelve vivid and cute animal patterns for kids attraction and encouragement to use them. Please refer to the below guide for more info.